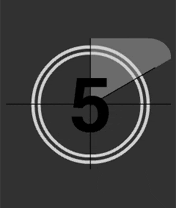 There are many theories and statistics on the art of website design, but the most important statistic is the one that could keep more eyes shopping and scrolling on your site. The first 5 seconds of any website visit is the golden window that allows your site to explain its value. What can your web design do for your business? Here's how to keep visitors hanging around before they hit the "back" button and exit your website.
Make sure your site loads in a timely manner.
If a visitor to your site has time to go into the kitchen to make a sandwich before your site loads, odds are good you've lost them for good. While web designers may work with fast-loading test browsers, not every Internet visitor has a fast connection. Be especially wary of working with Flash introductions or navigation systems that may take several seconds to load. If they can't be skipped, you may lose your audience.
Don't make your visitors guess what your company does, or what kind of product or service your company offers.
This rule mirrors the old newspaper tenant that the most important news and headlines should be "above the fold line." Don't make your website visitors guess what your product is; be sure your copy clearly and accurately describes your product or service. If your company makes coffee machines, make sure the words "coffee" and "machines" is in the headlines or first lines of descriptive copy. While it's tempting to infuse your site with buzzwords like "synergy" and "holistic," they don't tell anyone what the business does.
Keep your site design clean and clear.
Because website designers produce a lot of websites, it may be tempting to "try something different." In a word—don't. Keep the website design simple, clean, and easy to use. Make sure relevant information such as hours, directions, and contact information is easy to find. If you have an e-commerce site, make sure that "buy" or "shop" button is easy to find. The easier it is for visitors to navigate around your site, the more likely it is that they will hang around and interact with you, or buy something from you.
At best, the 5-second rule should be considered the maximum safe margin for web designers. If you've got a fast-loading site with content that spells out exactly the "who, what, where, and why" of your company, you've got a good chance of keeping visitors on your home page for at least 5 seconds. If you make your site design clean and easy to navigate, they'll be happy to keep clicking.
Zoom Design specializes in website design. We take the 5-Second Rule to heart, and work hard to create websites that load fast, tell the company's story in clear language, and are a snap to navigate. If you'd like to learn what our team of designers can do for your business, visit our website for more inspiration, or hang out with us on Facebook or Twitter.